It is no exaggeration to say that the history of Organo Corporation represents the history of water purification in Japan.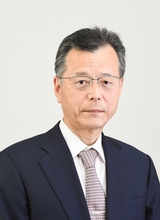 President
Masaki Uchikura
We have come a long way since our founding in 1946, from the marketing of a single heat-free water distillation system to essentially revolutionizing water purification.
For decades we have engineered, designed and built water purification systems that produce pure and ultrapure water from just a drop for research to thousands of tons per hour for manufacturing. And now we have a formidable presence across Asia, delivering our products, systems, and solutions to a growing international community.
We pride ourselves on building partnerships based on trust, long-term service, and a dedication to quality. Serving some customers for over 65 years, we have been an essential part of the evolution of water works, energy generation, water treatment plants and electronics. Today the IT industry accounts for the largest portion of our growing annual sales projected soon to reach one billion dollars.
We are dedicated to social responsibility and believe that our role goes far beyond serving only industry to bringing solutions that serve society. Humanity continues to face unprecedented environmental challenges and diminishing resources. Water is the oil of the 21st century and we are determined to apply our rich technological portfolio to resolving water-related issues—as well as to dealing with problems beyond water.
I invite you here to understand The Power of Purification that Organo brings to industry and society and the technological prowess that will transform our future and yours. The power to constantly push the boundaries of purification technologies and explore new potential on an even broader scale as we continue to expand the scope and influence of our operations.