Organo contributes to the realization of a prosperous and sustainable society through the creation of water value.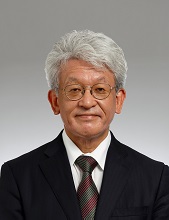 Organo has been at the forefront of water treatment technology since its establishment in 1946.
We have contributed to society through our core water-related businesses, which optimize water treatment to meet the water needs of our daily lives and industries, purify and reuse the water after use, or return it to nature with less pollution load when it is returned to the environment.
The global environment is the foundation for the survival of not only human beings but also all living things, and we live our lives while benefiting from it. In order for us to realize a prosperous and sustainable society, it is of utmost importance that we continue to address the great challenge of balancing and harmonizing the global environment and economic development.
Today, however, rapid economic growth, technological development, and population growth, especially in emerging economies, have led to increased water consumption, and a variety of water- and environment-related problems have emerged, such as shortages of drinking and agricultural water on a global scale, environmental pollution, and global warming, and their resolution has become an urgent issue. Individual companies are also required not only to pursue growth and increased profits, but also to provide products and services that contribute to value creation and problem solving for industry and society.
We at Organo will play a role in supporting industry and daily life through a series of processes from intake, utilization, and discharge of water to production of pure and ultrapure water, wastewater treatment, water recycling, and recovery of useful constituents from wastewater by optimizing systems to increase the value and function of water, utilizing our differentiated technologies in separation, purification, analysis, and production. We will continue to play a role in supporting industry and daily life.
We also believe that our mission is to achieve sustainable economic growth by promoting the development of water treatment technologies to meet the needs of advanced technologies such as semiconductor and pharmaceutical manufacturing, which continue to evolve, and by expanding our solutions business, which is becoming increasingly important in order to fulfill our social role in addressing climate change and achieving the SDGs. We believe that this is our mission to achieve sustainable economic growth.
Organo serves as a valuable partner company by leveraging its leading-edge technologies cultivated through long experience with water treatment, by contributing to the industries that create the future, and by playing a key role in the development of societal infrastructure. We look forward to your continued support.
Representative Director and President
President and Executive Officer