The Organo Group is helping to create a truly affluent society by pursuing the value of water.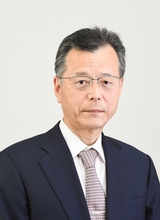 President
Yasuyuki Koie
Today, issues related to water and the environment are attracting more attention than ever before.
Industrial development has brought with it a number of problems, such as the rapid increase in the amount of water used, environmental pollution, global warming, worldwide drinking water shortages, and the exhaustion of resources. All of these problems require a solution.
Organo Corporation was established nearly 70 years ago in 1946. The entire history of our company has been spent with water, and over the years we have worked to meet the water-related demand of customers and the needs of the times. In addition to supplying the advanced water treatment technologies required by industry, we believe we have an extremely important role to play in other areas as well, such as protecting the natural environment around us and developing the different types of water needed for an affluent lifestyle.
One of our most important missions is providing the technologies and services we have developed in Japan to meet the needs of industrial development in overseas markets. With these technologies and services, we aim to help establish a balance among the industry, environment, and lifestyles of people in those markets.
At Organo, we seek to expand our business through high value-added separation and purificaion as well as analysis and manufacturing technologies, and by providing products and services that promote the creation of value and which resolve the challenges that confront industry and society.
In doing so, we hope that we can continue to count on your support in the years to come.