R&D Center
Technology development accelerated following upgrade and expansion, consolidation of research functions in 2008
Our R&D Center, opened in 2005 and located in Japan's Kanto region, has served as the launching pad for some of the industry's most innovative developments in recent years. The work of our R&D team is vital to our success in continuing to deliver products, systems, and solutions to support the advancement of a wide variety of industrial fields, and the enhancement of everyday life. Focusing on five central areas of research – pure and ultrapure water, wastewater and purification, environmental, advanced separation and refining, and analysis – Organo's R&D specialists are now involved in the development of a host of technologies that are not related to water. Capitalizing on the decades of technological skill and knowledge accumulated, we are working to achieve technological breakthroughs in an even broader range of fields as Organo enters a new era in its proud history.
The R&D Center is equipped with IC card authentication-type security systems, a wireless LAN network, and the latest membrane-type water purification equipment.
Facilities

Security systems
Wireless LAN network
Latest membrane-type water purification equipment
Location

4-4-1 Nishi-Onuma, Minami-ku, Sagamihara, Kanagawa Prefecture 252-0332, Japan
Tel.: +81 42-702-7820 (reception)
Fax: +81 42-702-7840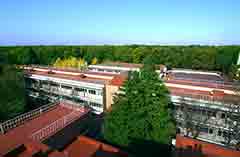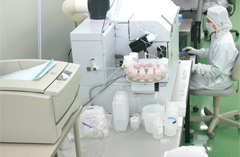 Advanced analysis
Tsukuba Factory
One of the world's largest factories for refining ion exchange resins
The Tsukuba Factory, which began operation in January 1990, is a cutting-edge facility and a world leader in ion exchange resin regeneration and conditioning.
Ion exchange resins are used across a wide range of fields, from general-purpose to extremely high-quality applications. The Tsukuba Factory applies cutting-edge technology to satisfying these diverse quality requirements.
Certifications/Commendations

April 1996: Obtained ISO9001 "Quality Management System" certification
May 1998: Obtained ISO14001 "Environmental Management System" certification
November 2017: At the 2017 awards for Excellent Green Factories sponsored by the Japan Greenery Research and Development Center, the Tsukuba Factory won the Japan Greenery Research and Development Center Chairman's Award.
Overview 

Site Area: Approx. 33,000 m2
Building Area: Approx. 14,000 m2
Location

2-3 Midorigahara (Tsukuba TechnoPark Toyosato), Tsukuba City, Ibaraki Prefecture 300-2646, Japan
Tel.: +81 29-847-8381 (reception)
Fax: +81 29-847-8889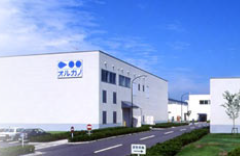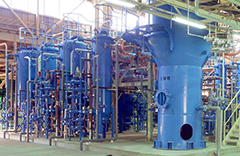 Refining facilities
Iwaki Factory
New building constructed in 2008 to improve production capacity and accelerate equipment lead times
The Iwaki Factory is a cutting-edge water treatment equipment manufacturing facility, where units that comprise large-scale water treatment plants are standardized at a transportable scale and then shipped as assembled products.
Increasing the proportion of production accomplished in-house has enabled enhanced product quality and reduced on-site assembly work, thereby shortening on-site construction times and cutting costs. A major feature of the factory is the clean room for assembly separate from the general production line, to serve customers in the semiconductor and medical fields.
April 1996: Obtained ISO9001 "Quality Management System" certification
May 1998: Obtained ISO14001 "Environmental Management System" certification
Overview

Site Area: Approx. 82,700 m2
Building Area: Approx. 18,000 m2
Location

1-66 Yoshima Kogyodanchi, Iwaki City, Fukushima Prefecture 970-1144, Japan
Tel.: +81 246-47-0555 (reception)
Fax: +81 246-47-0565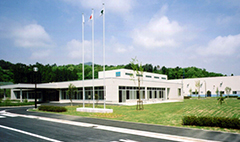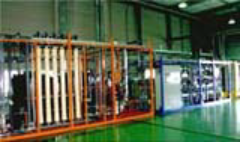 Unit ultrapure water equipment