Two-Stage RO (Reverse Osmosis) System
RD
Two-stage RO (Reverse Osmosis) system tailored to your requirements
Electronics
Chemicals / Materials / Machinery
Food & Drink
Pharmaceuticals / Cosmetics / Medical Devices
For pre-treatment desalination in pure water equipment, or for water for various types of cleaning and processes, air conditioners and humidifiers, testing and research, and more.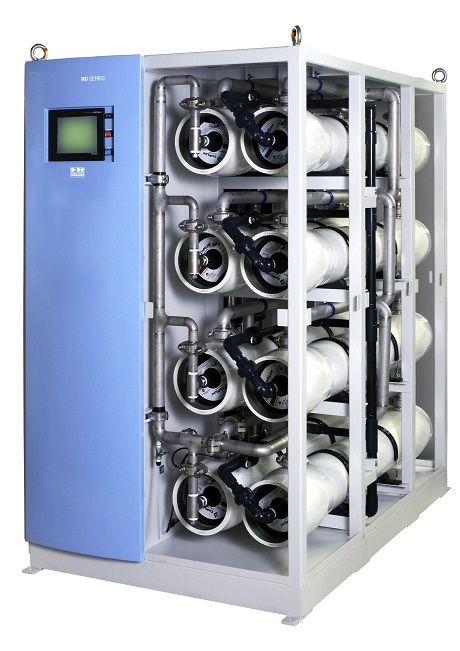 Features
Compact design
The revised system configuration results in space saving of about 30% (volume ratio) compared with our existing product. It can be easily transported into narrow installation areas.
*Reduction ratio varies according to the type of equipment.
High energy efficiency
The RO pump is equipped with an inverter, and automatic control ensures that energy is used efficiently.
Lower running costs
The RD series is a two-stage RO system. When using ion exchange resin pure water equipment in the second stage, the service life of the ion exchange resin is dramatically improved.
Easier day-to-day management
Equipped with an 8.4-inch TFT color touch panel. Operating data can be confirmed at a glance. Measurement data can be extracted, making it easier to manage operating logs.
Appealing exterior design
The exterior design contributes to a positive impression of your workplace. In addition, the optional cabinet protects the interior, enabling safe operation.
Specifications
Options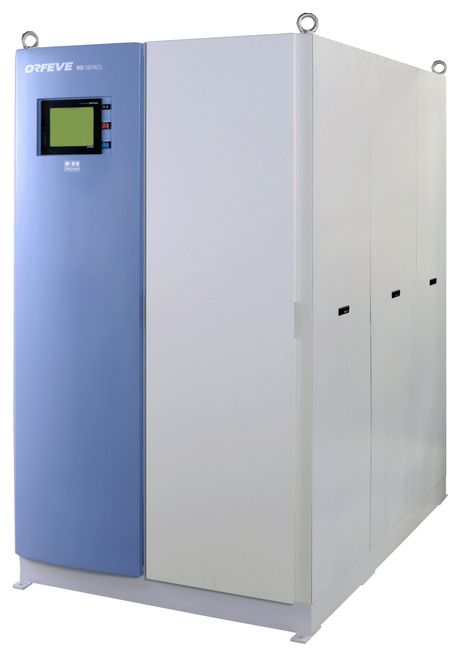 Cabinet

For noise suppression, and to enhance aesthetics and safety
Related Products