Cartridge Water Purifiers
G Series
Japan's most popular cartridge water purifier
Chemicals / Materials / Machinery
Food & Drink
Pharmaceuticals / Cosmetics / Medical Devices
Schools / Research Institutes / Quality Control
Hospitals / Welfare Facilities
For cleaning of testing equipment, glass lenses and metal components, chemical manufacturing, environmental testing, humidifiers, battery refill water, and more.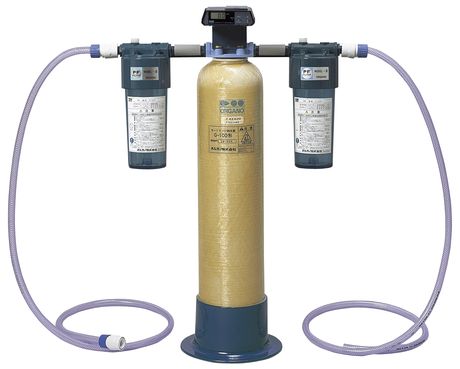 Features
Energy-saving, convenient, economical
No troublesome installation – simply connect to a water tap or other pressure piping to obtain pure water instantly.
Chemical-free, waste-free ion exchange system
With cartridge water purifiers, resin replacement is required once the ion exchange resin capacity is exhausted. We collect the ion exchange resins and perform the chemical-based cleaning work, so you don't have to worry about cleaning or waste disposal. When replacing the resins, we perform ion exchange resin quality testing and cylinder pressure testing based on our own inspection standards prior to delivery.
Specifications
Options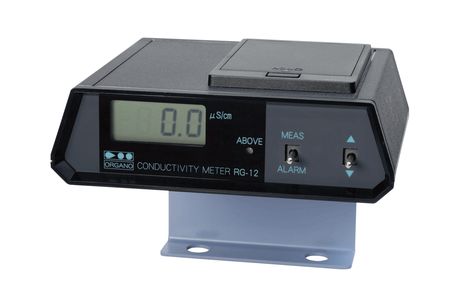 Electroconductivity Meter RG-12

A buzzer alerts you to poor water quality.
Water quality is automatically measured during water conduction with a flow switch.
(Manual measurement is also possible via lever operation)
The display is digital and it features a warning contact.

PF-III Housing

The clear blue housing allows the degree of contamination to be checked from the outside. Choose from various types of filter cartridges according to needs.
*Applicable models: G-5/10/20/35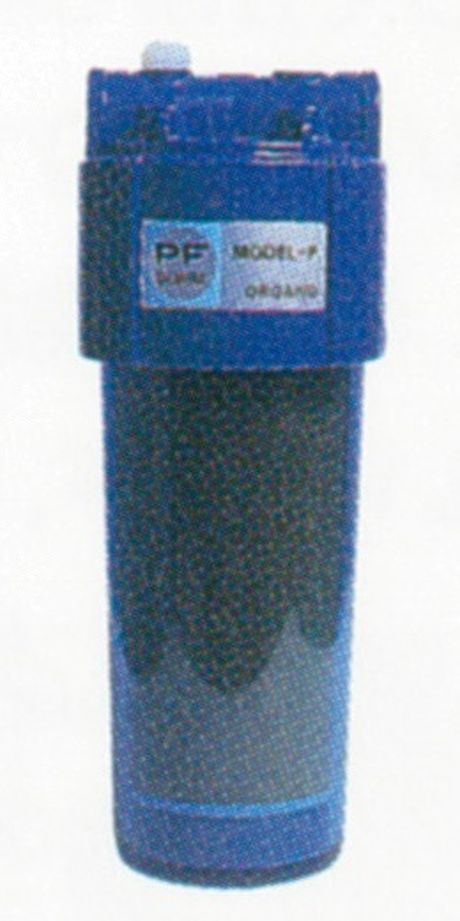 Water Purifier for Polishing

Obtain high-purity water by installing the product at the back end of a cartridge water purifier
* Applicable models: G-5/10
Related Products