Cabinet-Type Ultrapure Water System
Type ω
Organo's flagship model, delivering industry-leading water quality
Electronics
Chemicals / Materials / Machinery
Food & Drink
Pharmaceuticals / Cosmetics / Medical Devices
Schools / Research Institutes / Quality Control
Energy
Water Supply & Sewage Facilities
Trace element analysis system (ICP-MS/MS, ICP emission, atomic absorption, ion chromatography)
Organic compound analysis (LC-MS/MS, HPLC)
Water for bioresearch (electrophoresis, molecular biology testing)
Water for reagent conditioning, cleaning, and more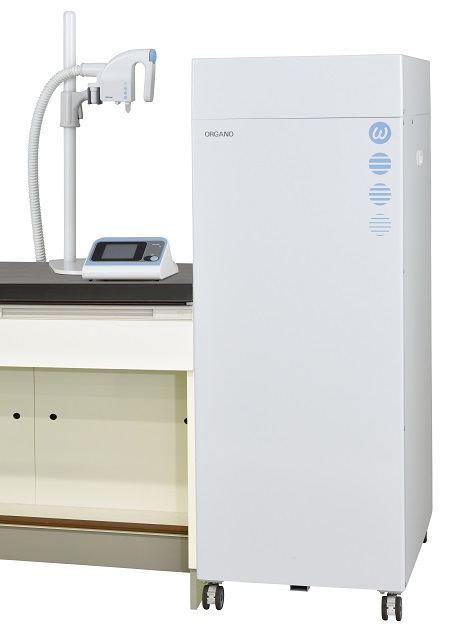 Features
Perfecting "purity"
Ultrapure water quality that affects the results of trace substance analysis or high-sensitivity analysis. What's demanded is exceedingly pure H2O.
– Resistivity 18.2 MΩ cm / TOC ≤ 1 ppb / silica < 0.1 ppb / Boron < 10 ppt
– RNase and DNase-free water can be sampled.
– Uses high-quality, next-generation ion exchange resin for super ultrapure water.
Perfecting "usability"
We have enhanced performance to achieve ultrapure water that's free of contamination.
– Dripping, continuous, fixed volume, and footswitch water sampling are possible.
Perfecting "installation"
The laboratory installation environment has also been taken into consideration. We believe that "simple is best"!
– An integrated package incorporating a pure water tank, eliminating the need for a base or stand.
– Includes casters for easy movement.
Specifications