Desktop-Type Ultrapure Water System
UP-α01
Compact ultrapure water production system
Electronics
Chemicals / Materials / Machinery
Food & Drink
Pharmaceuticals / Cosmetics / Medical Devices
Schools / Research Institutes / Quality Control
Energy
Water Supply & Sewage Facilities
Trace element analysis system (ICP-MS, ICP emission, atomic absorption, ion chromatography)
Organic compound analysis (LC-MS, HPLC)
Water for bioresearch (electrophoresis, molecular biology testing)
Water for reagent conditioning, cleaning, and more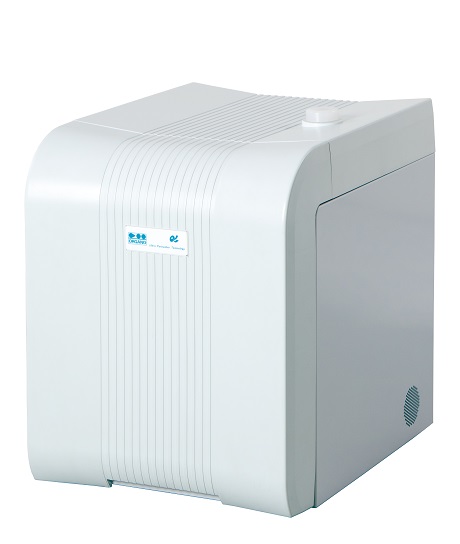 Features
Compact design
Everything from pre-treatment to a final filter in a single body. With a compact design, it contributes to the efficient utilization of limited laboratory space.
Reliable water quality
The system produces ultrapure water with resistivity of 18.2 MΩ・cm. Choose from UF or MF for a final filter up to required water levels.
Ideal for low-volume usage environments
Equipped with a pure water tank (3 L), the system is ideal for the usage of approx. 10 L per day of ultrapure water. Capacity and usage volume can be increased by attaching an external tank.
Specifications
Options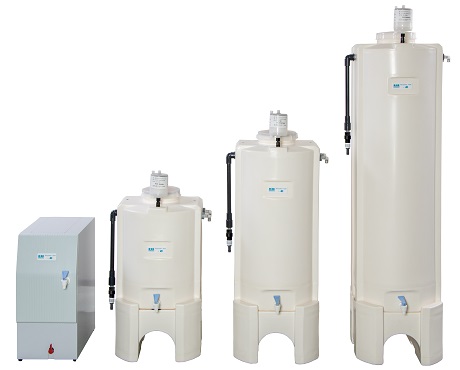 Pure Water Tank

Choose from 20 L, 30 L, 60 L and 100 L (nominal volumes).
Tank UV function is optional.
The new tank UV, a non-consumable item, is used.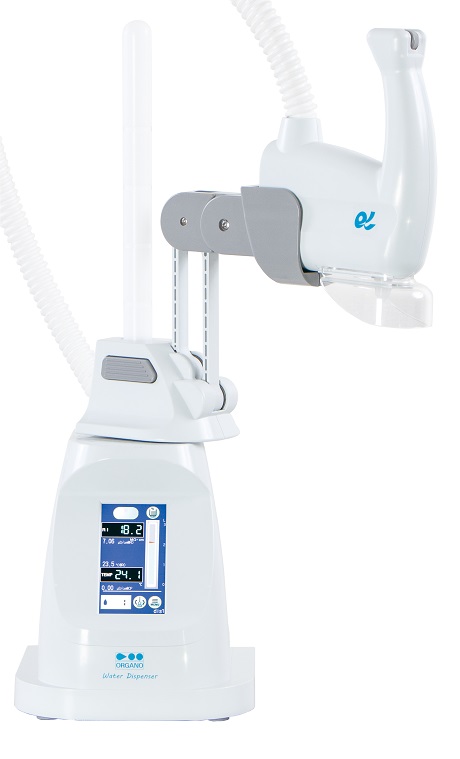 High Functionality Dispenser

Continuous (dripping to 2 L/min), fixed volume, or footswitch water collection is possible.
Water sampling port UV is optional.
The new water sampling port UV, a non-consumable item, is used.
*NA dispenser is only for continuous sampling (1.5 L/min).