D-4 FU4-C
Hollow fiber-type water filter with residual chlorine bypass functionality
Food & Drink
Food Preparation / Restaurant Industry
Hotels / Commercial Complexes
For vending machines, tea and soft drink dispensers, ice makers, and more

Features
Filtration flow volume: 4 L/min
Residual chlorine removal capacity: 100,000 L
*When residual chlorine concentration is:
IN: 1.0 mg/L
OUT: 0.4 mg/L
Filter with 9,000 L removal capacity (2 degrees and lower)
Chlorine bypass enables both reduction of unpleasant taste and odor of filtered water and maintenance of antibacterial effect.
The use of antibacterial activated carbon makes it hygienic.
Options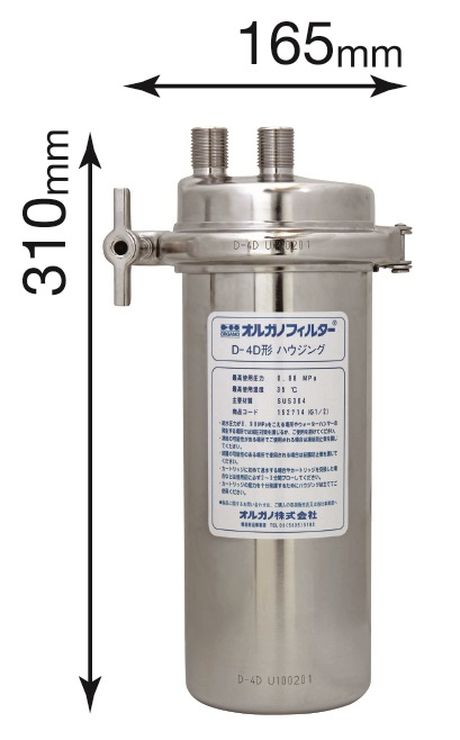 D-4D Housing

Standard-type stainless steel housing. Choose from G1/2 and 5/8UNF interfaces.