D-7 C
Residual chlorine bypass-type water filter
Food Preparation / Restaurant Industry
Hotels / Commercial Complexes
For vending machines, tea and soft drink dispensers, ice makers, and more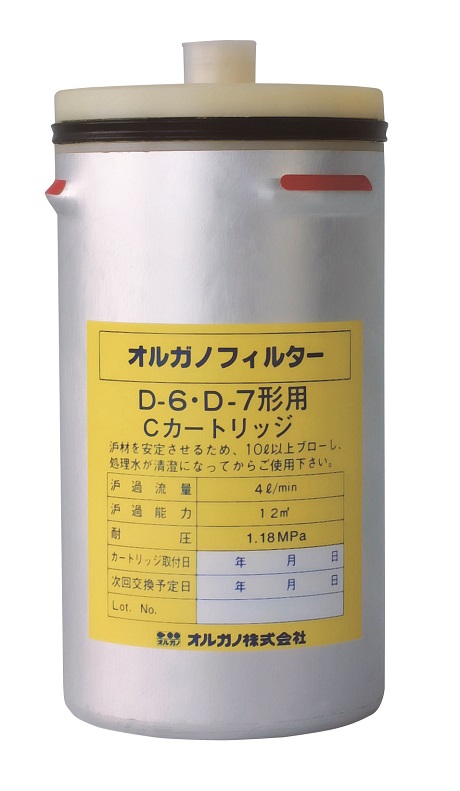 Features
Filtration flow volume: 4 L/min
Residual chlorine removal capacity: 100,000 L
*When residual chlorine concentration is:
IN: 1.0 mg/L
OUT: 0.4 mg/L.
Chlorine bypass enables both reduction of unpleasant taste and odor of filtered water and maintenance of antibacterial effect.
Options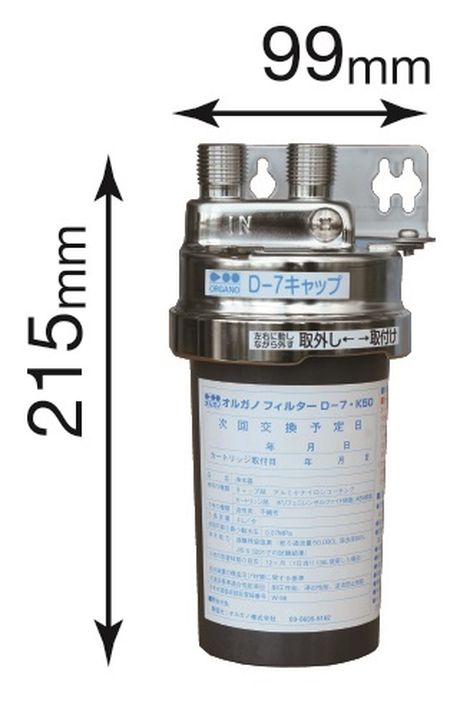 D-7 Cap

One-touch dedicated cartridge cap. Easy to replace. Hygienic due to stainless steel construction and no direct hand contact with wet parts. Image shows cartridge attached to cap.