Sugar Refining
There are countless types of sugar, and the refining method differs according to factors such as chemical structure, the raw material they are derived from, and the degree of refinement.
Here we will describe the refining methods for the widely used sucrose and starch sugar, and also introduce saccharides distributed for use in food additives, which are refined using ion exchange resin.
Starch-derived saccharides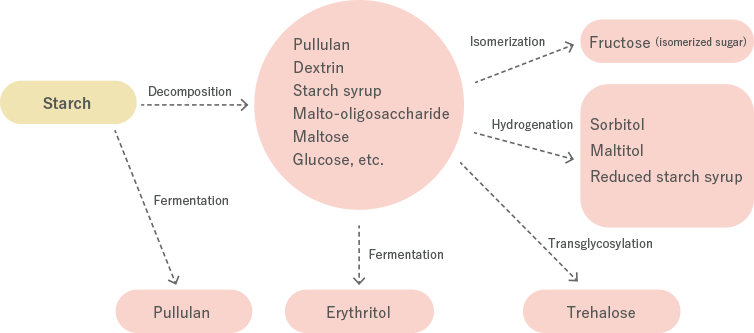 Milk-derived saccharides

Sugar and sugar-derived saccharides

Marine resource-derived saccharides

Vegetable fiber-derived saccharides

Other saccharides
・Honey
・Soybean oligosaccharide
・(Glycosaminoglycan)
・(Pectin)
・(Agar, carrageenan), etc.
Sucrose Refining Processes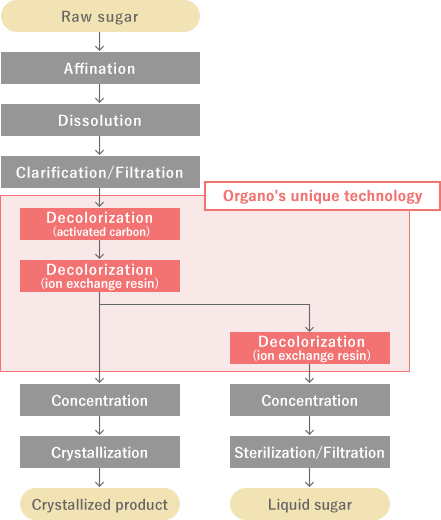 Starch Sugar Refining Processes