RO (Reverse Osmosis) Systems
RO-FC
The latest RO (reverse osmosis) system, equipped with automatic flow control
Electronics
Chemicals / Materials / Machinery
Food & Drink
Pharmaceuticals / Cosmetics / Medical Devices
For pre-treatment desalination in pure water equipment, or for water for various types of cleaning and processes, air conditioners and humidifiers, testing and research, and more.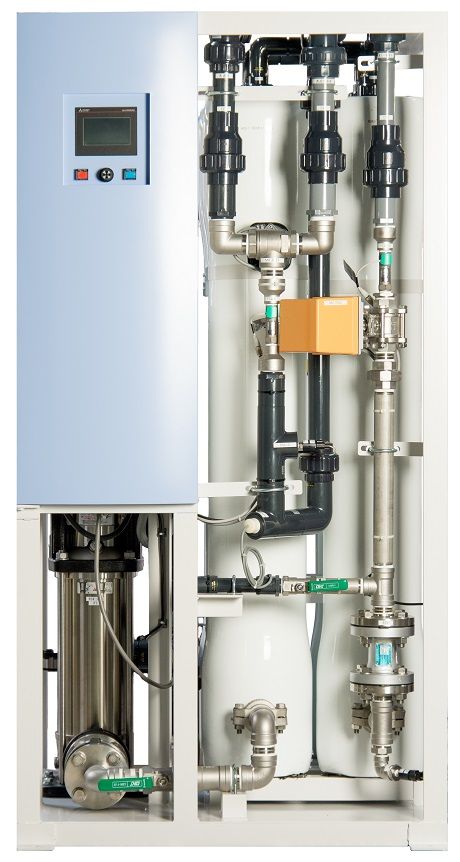 Features
Easier day-to-day management
Daily operations management is even easier thanks to our unique automatic flow control system. This prevents RO membrane blockage due to erroneous operation.
Water saving
A dispersing agent for the RO membrane, ORPERSION, is included, enabling support for high-hardness water. In addition, the automatic flow control system enables a consistently high recovery rate, eliminating unnecessary water wastage.
Energy efficient
The RO pump is equipped with an inverter, and automatic control ensures that energy is used efficiently.
Specifications
Options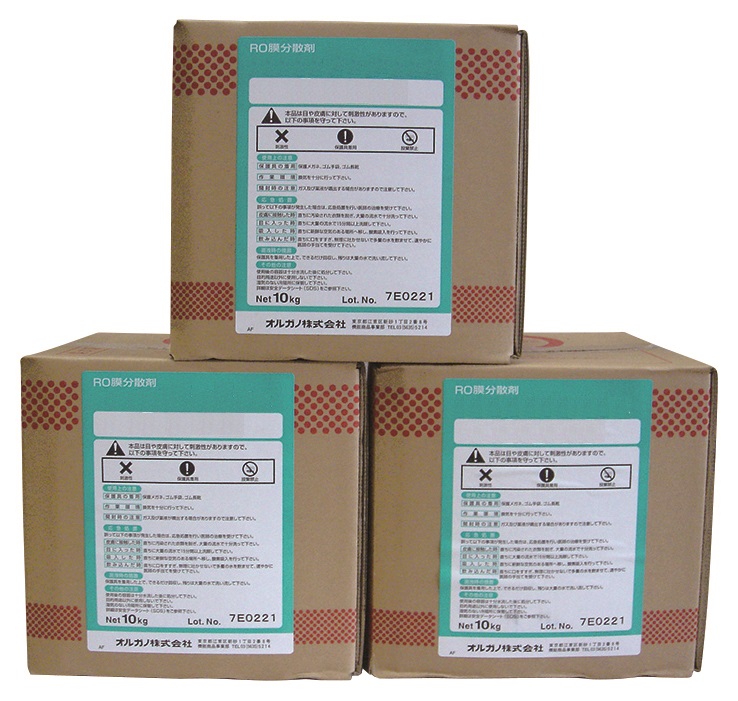 Scale Inhibitor for RO Membrane:

Strong inhibiting effect against silica and calcium carbonate scale. It improves the water recovery rate in the RO membrane.
- 8 ㎏ box (2 kg × 4 units)
- 10 kg BIB

Related Products