RO (Reverse Osmosis) Systems
RO-UNIT RO-C
This reverse osmosis (RO) system supports a variety of applications.
Electronics
Chemicals / Materials / Machinery
Food & Drink
Pharmaceuticals / Cosmetics / Medical Devices
Ideal for pre-treatment desalination in pure water equipment, water for various types of cleaning and processes, air conditioners and humidifiers, testing and research, wastewater recovery, and more.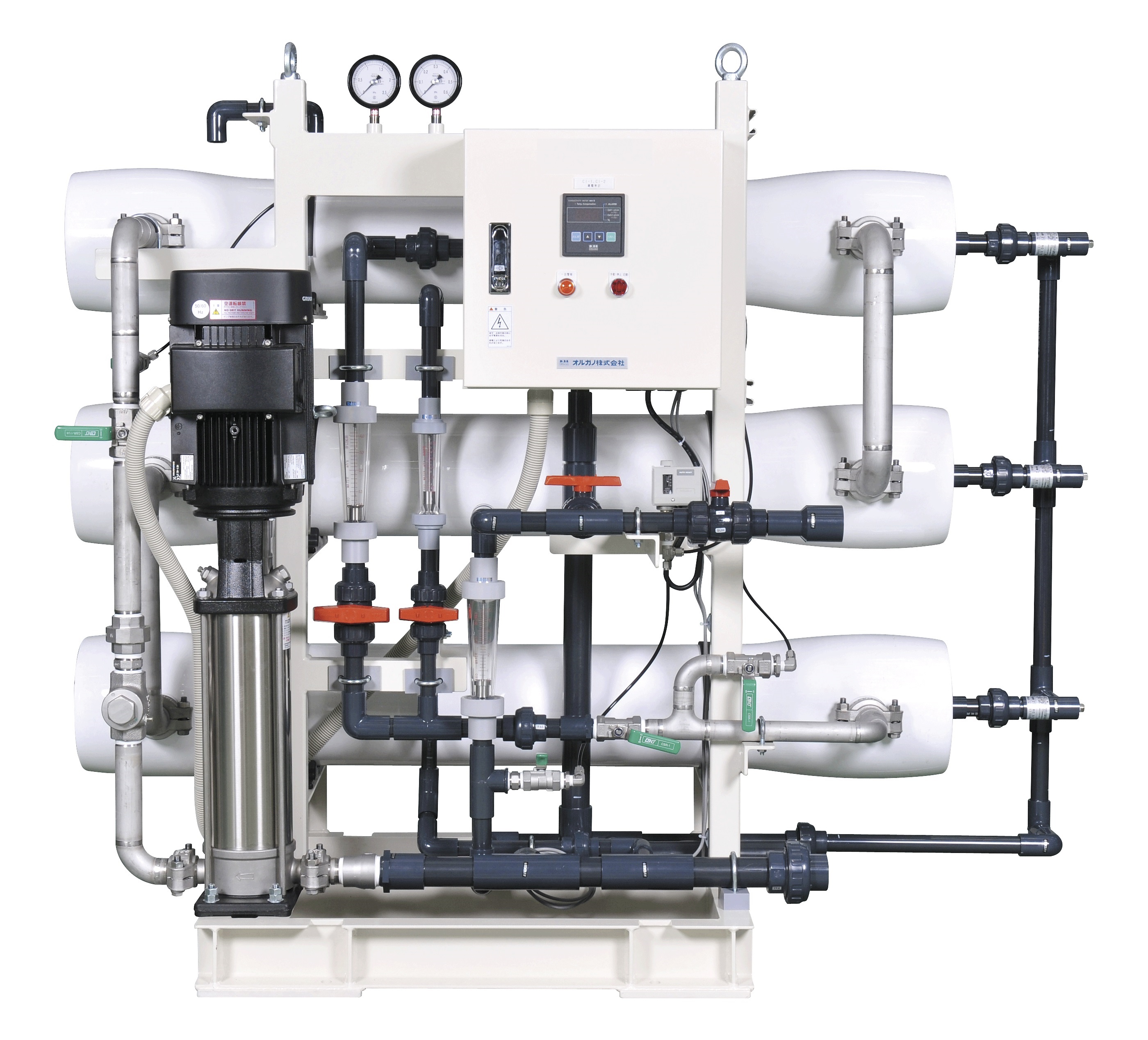 Features
Low cost
Achieved through simplification of system structure.
Space saving
Designed so that only three sides require maintenance, enabling installation close to a wall.
Specifications
Related Products