Desktop-Type Pure Water System
PR-α
New-generation desktop system offering a wide range of options
Chemicals / Materials / Machinery
Food & Drink
Pharmaceuticals / Cosmetics / Medical Devices
Schools / Research Institutes / Quality Control
Water Supply & Sewage Facilities
For general chemical analysis, as an alternative to distillation equipment, or for humidification, cleaning water, analytical reagent conditioning water, pre-treatment in ultrapure water equipment, and more.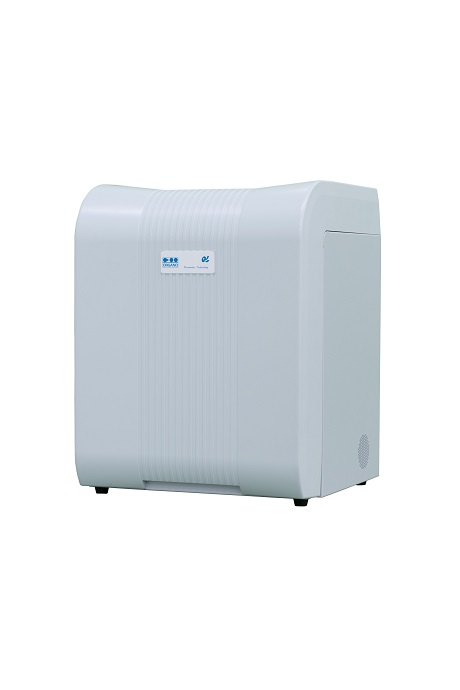 Features
Equipped with easy-to-replace cartridges
The device includes low-cost, high-performance cartridges, offering easy replacement at reduced cost.
Uses two-stage ion exchange system
As impurities leaking out from the pre-stage cartridge are caught by the second-stage cartridge, there are no concerns about water quality deteriorating in the case of resin saturation, which is said to be a weakness with ion exchange.
Produces ASTM Type II (D1193-06) grade pure water
It is now possible to produce ASTM Type II grade pure water.
*PR-X00/XT0 only
Wide range of options
Numerous optional products are available, including pure water tanks (10 L/20 L/60 L/100 L) and dispensers.
Remote monitoring possible (IoT communication)
By connecting an optional IoT communications device, aspects of operational status such as water quality and alarms can be monitored and email alerts can be sent.
Specifications
Options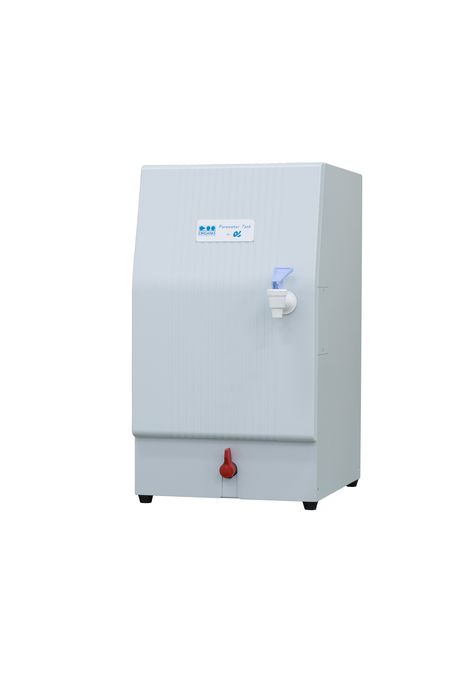 Pure Water Tank

Choose from 10 L/20 L/60 L/100 L (nominal volumes).
Tank UV is optional.
The new tank UV is used, which is a non-consumable item.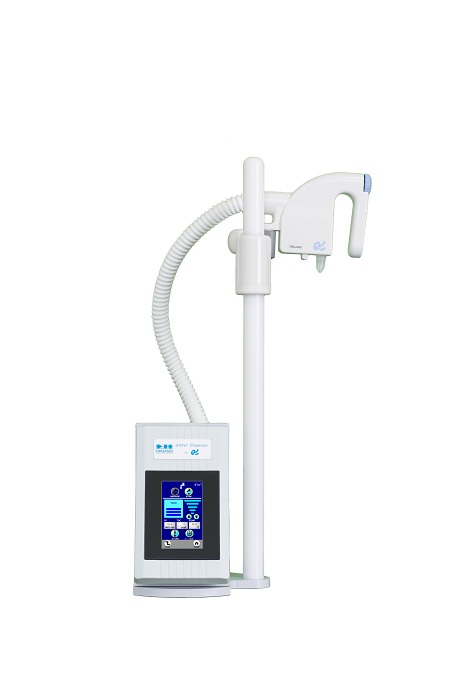 High-Functionality Dispenser

Continuous (dripping at 2 L/min), fixed volume, or footswitch water collection is possible. Choose whether UV is included.
The new tank UV is used, which is a non-consumable item.
Related Products