Desktop-Type Ultrapure Water System
FP-α Series
New-generation desktop system offering a wide range of options
Electronics
Chemicals / Materials / Machinery
Food & Drink
Pharmaceuticals / Cosmetics / Medical Devices
Schools / Research Institutes / Quality Control
Energy
Water Supply & Sewage Facilities
Trace element analysis system (ICP-MS, ICP emission, atomic absorption, ion chromatography)
Organic compound analysis (LC-MS, HPLC)
Water for bioresearch (electrophoresis, molecular biology testing)
Water for reagent conditioning, cleaning, and more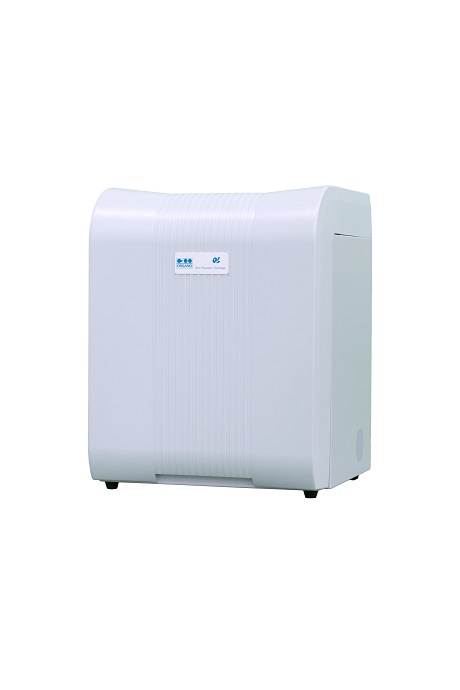 Features
Uses high-quality, next-generation ion exchange resin for super ultrapure water
The two-stage treatment of ion exchange resin that has been refined through a unique method makes possible a stable supply of high-purity water and low-TOC (*1–3 ppb) ultrapure water.
*Only models equipped with UV.
Tank circulation included in all models
The system can be used for various types of high-sensitivity analysis even without attaching a water sampling port filter in locations outside of the circulation line, where elution can easily occur.
Ideal for bioresearch water
The adoption of UF specifications enables the use of RNase and DNase-free ultrapure water. DEPC treatment is not required, which eliminates the need for post-treatment autoclaving.
*In the case of FP-0120-UT0.
Wide range of options
Numerous optional products are available, including pure water tanks (10 L/20 L/60 L/100 L) and dispensers.
Remote monitoring possible (IoT communication)
By connecting an optional IoT communications device, aspects of operational status such as water quality and alarms can be monitored and email alerts can be sent.
Specifications
Options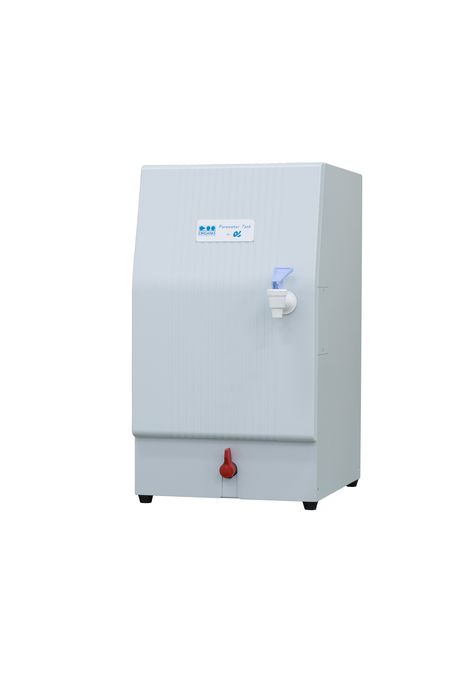 Pure Water Tank

Choose from 10 L/20 L/60 L/100 L (nominal volumes).
Tank UV is optional.
The new type of tank UV, a non-consumable item, is used.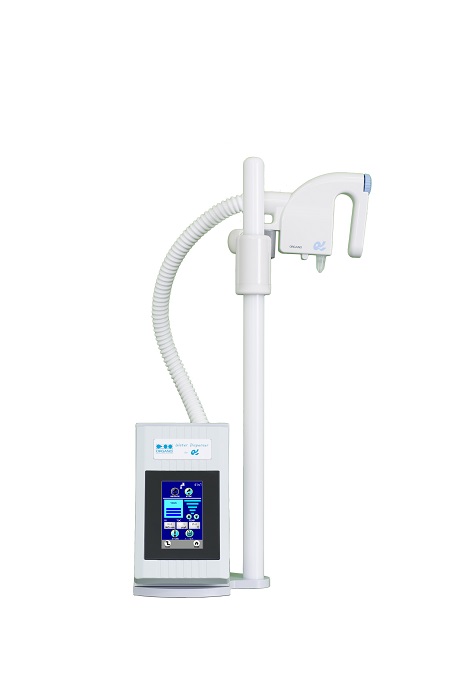 High-Functionality Dispenser

Continuous (dripping at 2 L/min), fixed volume, or footswitch water collection is possible.
Water sampling port UV is optional.
The new water sampling port UV, a non-consumable item, is used.
Related Products