Cabinet-Type Pure Water System
PR-SG
Flagship model of Organo, pioneers in cabinet-type pure water systems
Chemicals / Materials / Machinery
Food & Drink
Pharmaceuticals / Cosmetics / Medical Devices
Schools / Research Institutes / Quality Control
Hospitals / Welfare Facilities
For biochemical analysis, environmental testing, humidification, cleaning water for various types of manufacturing, analytical reagent conditioning water, pre-treatment in ultrapure water equipment, and more.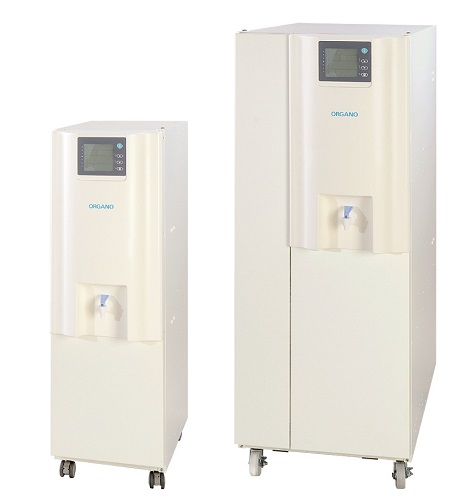 Features
User-friendly design
Protrusions from the cabinet have been eliminated to create a rounded exterior, with an easy-to-see operational display.
Simplified cartridge purifier replacement
A one-touch connector simplifies replacement. (No need to remove the cap as in the past)
Stable operation
The latest ultra-low-pressure RO ensures stable water volume even at low water temperatures.
Specifications
Related Products