Cabinet-Type Ultrapure Water System
FP-0500
Ultrapure water system ideal as the central water supply in laboratories
Electronics
Chemicals / Materials / Machinery
Pharmaceuticals / Cosmetics / Medical Devices
Schools / Research Institutes / Quality Control
Hospitals / Welfare Facilities
Water Supply & Sewage Facilities
Water for various types of analysis and research
Water for high-precision cleaning in the electronics industry
Water for monitoring the quality of pharmaceuticals
Water supply for biochemical diagnostic and analytical systems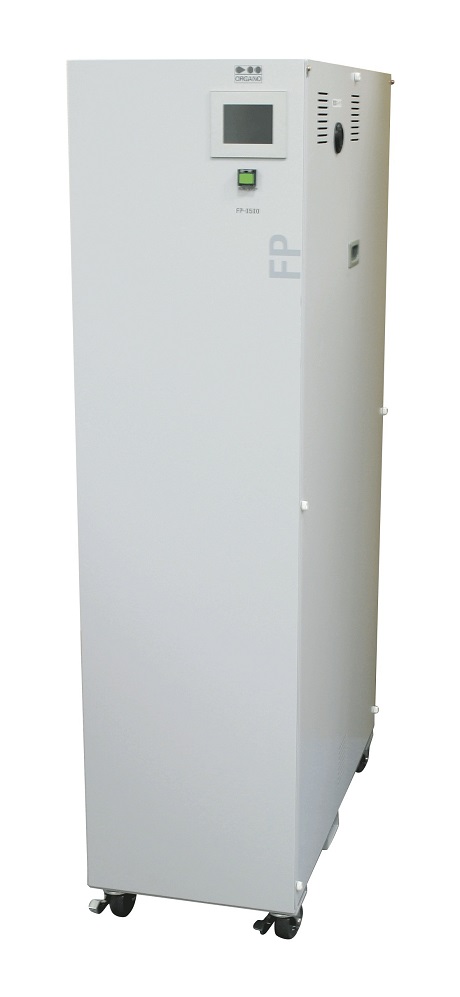 Features
While enabling high-volume water collection of 500 L/h, it is space saving and cabinet-style, making it ideal as the central system in laboratories.
Uses high-quality, next-generation ion exchange resin for super ultrapure water.
Equipped with a TOC analyzer for real-time measurement.
Water quality and maintenance history can be logged.
This system can be connected directly to the tap water supply by combining the unit with equipment such as our PR-SG Series in pre-treatment.
Specifications
Related Products